Tablets For Every Need: 6 Factors to Consider
It can be hard to choose the right tablet. With so many options on the market, it's important to have a way to narrow down your choices. Fortunately, there are several factors you can consider when picking out a tablet that will fit your needs. Let's explore six of them.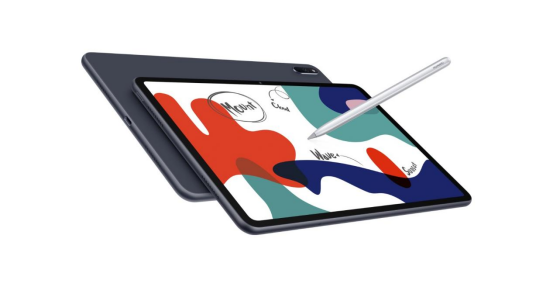 6 Factors to Consider When Buying Tablets
Price Point
The first factor to consider is the price point. How much are you willing or able to spend on a tablet? Are you looking for something budget-friendly or do you want something higher-end? Depending on where you set your price limit, different tablets may become available in your search.
Size & Weight
Tablet size and weight are also key factors in choosing a device that's right for you. If portability is important, then look for tablets in the smaller range (7 – 10 inches). But if readability is more important than mobility, then opt for larger tablets (10+ inches). Similarly, look into the weight of the device; if you know that carrying around a heavy device would be an issue, then look for lighter models with smaller batteries and fewer features.
Display Quality
Display quality is another factor worth considering before buying a tablet. Most displays range from HD (1280 x 800 pixels) all the way up to 4K resolution (3840 x 2160 pixels). As always, what works best depends on what you're using it for; if you're going to be watching movies or playing games often then higher resolution screens might be worth investing in while everyday users may want to stick with lower resolutions and save some money at the same time. The Huawei Matepad 11 is many people's choice because this pad huawei has a wonderful 120 Hz HUAWEI full view display.
Operating System
Each OS has its own set of pros and cons that come along with it. Apple's iOS is great for those who want an intuitive experience but limited customization options while Android offers more freedom when it comes to personalizing devices as well as access to the Google Play store which contains thousands of apps and games. Windows tablets are great for those who need true desktop functionality such as multitasking and Microsoft Office integration while Chrome OS offers simple user-friendly solutions at budget prices perfect for everyday use by students or casual users alike.
Battery Life
Battery life should not be overlooked when buying any electronic device. Different tablets have varying battery life depending on their usage pattern; streaming videos or playing games drains batteries quickly so make sure whatever device you pick can last through long hours of use without needing frequent recharging sessions throughout the day. Also, keep in mind that battery life deteriorates over time so make sure to research how long batteries last before investing in any particular model.
Connectivity Options
Connectivity options like Wi-Fi, Bluetooth, cellular data, etc., should also be taken into account when choosing the right tablet since different models offer different combinations of these features depending upon their specs and price points. Make sure whatever model you buy has enough connectivity options so that it can accommodate all your needs without any compatibility issues later down the line.
Conclusion
When shopping around for a new tablet there are countless things to consider aside from just price point or brand name; size & weight, display quality, operating system, battery life and connectivity options all play an important role in helping you decide which one will fit your individual needs best. By keeping these six factors in mind during your search, finding the perfect tablet should become much easier. Good luck!