"The Ghost King", "They killed Oppenheimer", "Word given"… Our reading tips
THE MORNING LIST
From the resistance of Ethiopians during the invasion of Italian troops in 1935, told by Maaza Mengiste, to the failures and reinventions of solidarity in Seine-Saint-Denis during the first confinement, the subject of an investigation by sociologist Jean-François Laé , the first books for the new school year in January widen the focus. We find there the physicist Robert Oppenheimer, one of the designers of the atomic bomb, whose fall Virginie Ollagnier traces. Thanks to Zhang Guixing's first novel, we plunge into the oppressive atmosphere of Borneo during the Second World War. And we get lost in the natural park of Quetico, in Canada, where the characters of Pete Fromm left to accomplish a last journey.
The Phantom King is the novel of a resistance that has become mythical: from the invasion of Ethiopia by Mussolini's troops in 1935, to the miraculous victory of a poorly armed people against the tanks and chemical weapons of the Italians, in 1941. In a skilful mix of documented details and Homeric references, Maaza Mengiste orchestrates scenes of combat, exactions and behind the scenes, while a choir sings of glory or carries the dramas of the protagonists.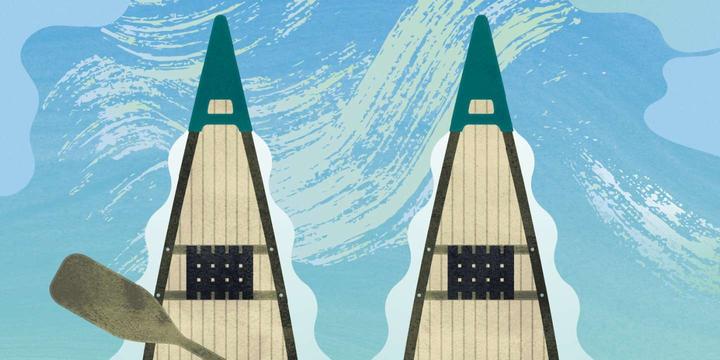 Here is the cruelty of a Fascist general; the loneliness of Emperor Haile Selassie in exile; the hope aroused by a villager named Minim (a word meaning "nothing" in Amharic); the bravery of Ethiopian women fighters. Among them, Hirut, "daughter of Getey and Fasil, born in a time of blessed harvest, beloved wife and loving mother, soldier". An orphan, heir to her father's rifle, she leads hundreds of men into battle.
The Ghost King recounts Hirut's gesture. The warrior was the subject of Ettore, an Italian army photographer, who took pictures of her after her capture. The novel's prologue, set forty years after the events, shows her in possession of a box containing the archives of Ettore, who has settled in Addis Ababa. Will she give it back or use it to tell her version of the war? Mengiste's superb prose seems to liberate its content, passing off female soldiers, resistant villagers or collaborators, prostitutes and cooks to posterity. Gladys Marivat
Read also: Yourcenar, Vian, Capote… A test to travel through 20th century literature
Apart from Einstein, which physicist could claim to have fascinated to the point of inspiring, in addition to a host of historical and scientific works, a television series (in seven episodes on the BBC, in 1980), several television films, along -film Les Maîtres de l'ombre, by Roland Joffé (1989), an opera (Doctor Atomic, by Peter Sellars, premiered in 2005)…?
You have 70.71% of this article left to read. The following is for subscribers only.